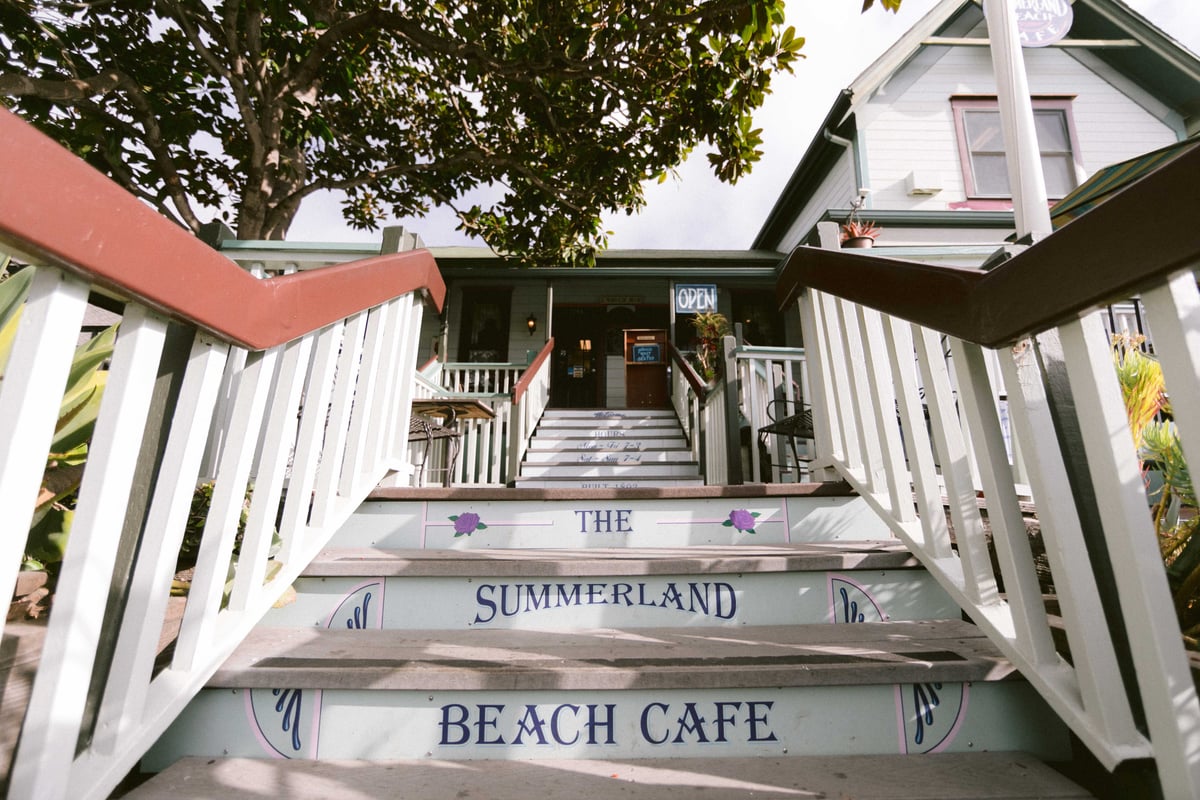 Contact
Contact the Summerland Beach Café
Call us to reserve a table or to book your next party or event! We host Private Events in our inside and outside dining rooms for up to 45 people. We are happy to customize your event just the way you like it.

Phone: (805) 636-3468
Email: [email protected]

We have Gift Certificates for any special occasion.
two two and two breakfast item
Summerland, CA
2294 Lillie Ave.
Summerland, CA 93067

Tue - Fri:
7:00 am - 3:00 pm
Sat - Sun:
7:00 am - 4:00 pm